While our main business deals with catering to government agencies and emergency services, a couple of us here are also Jeepers! Naturally, we like to make stuff for ouselves. Most of the items were things we wanted, but just couldn't find anywhere else. We were determined not to let that stop us, so we began putting our thoughts and design ideas down on paper....and then into plastic!
We started with some switch mounting plates, some custom sized boxes to carry all of our gear in, and even custom engraved wheel center caps. We then moved on to some more universal items such as high lift jack plates to prevent our jacks from sinking into soft ground. Then we had one of our law enforcement customers ask about a secure storage box for his Jeep. After many different design and installation ideas, we came up with something simple, yet strong and effective. Over a period of a few months, we had more customers and Jeep club members ask if we were selling any of the stuff we made. As much as we liked having the cool custom stuff all to ourselves, we decided to come up with a few items we could offer to the Jeep community.
Each and every time we go out and hit the trails, we come up with more ideas of things to make. Although business is steady, we occasionally find time to make these ideas a reality, so check back every so often and see what we have available. If you have something you are looking for, or an idea you want to run by us, please feel free to drop us a line.
Remember, enjoy the trails, tread lightly and save the wave!
Justin aka "Honey Badger"
2005 TJ Unlimited (LJ)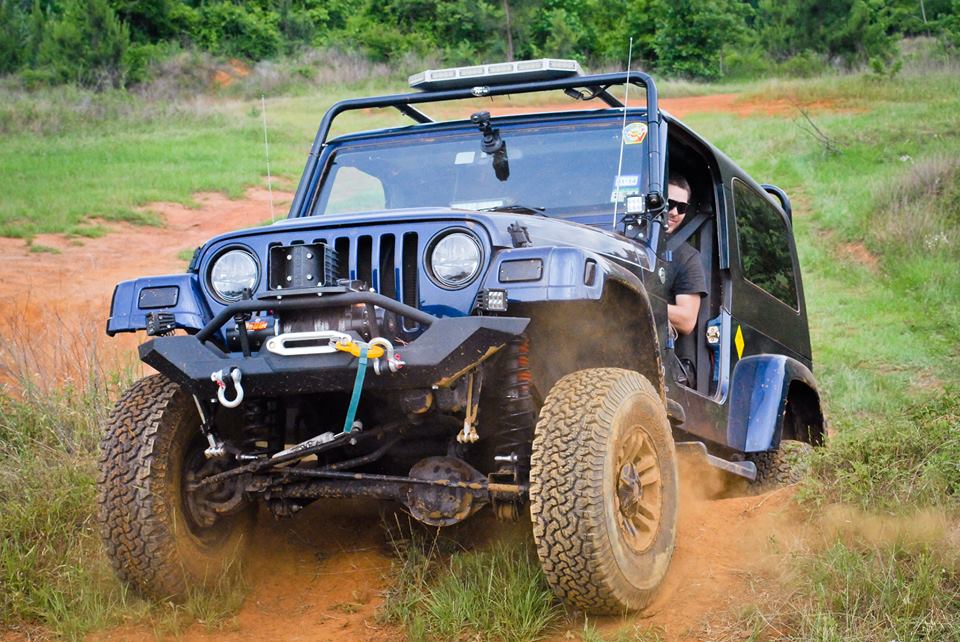 Pete aka "Sneaky Pete"
2011 JK Rubicon Unlimited