Based on the Klein Unit design, the Cedar Hill Command Unit is a full size rear command unit for the Chevy Suburban. Like the Klein Unit, it includes two latching drawers on the passenger side, two large open cubby storage areas, and two-sided command board which lays flat in a slide out drawer. However, the backside of the unit is extended an additional 15 inches, and has a large vented electronics mounting area covered by false floor for additional storage.
The unit shown includes the following options:
converting large open cubby to a slide out drawer
adding radio/siren box to top of unit (room for 4 radios)
Other options include:
adding a hinged/locking door to cubby areas
upgrading standard command boards to magnetic boards
Pricing for a Cedar Hill Command Unit starts at $3,700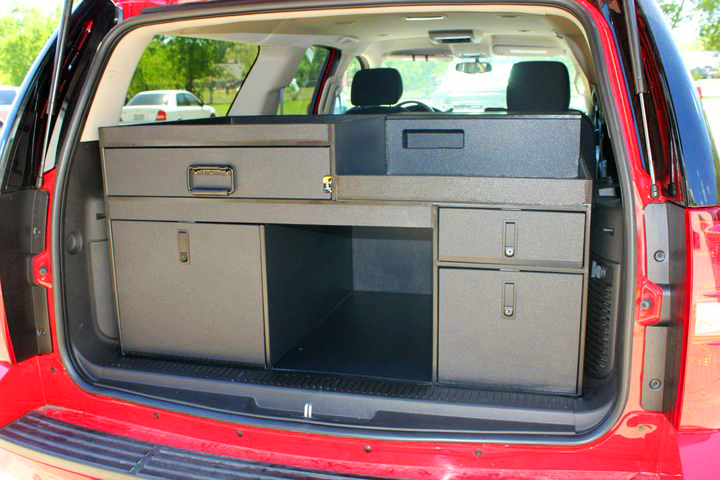 *While this unit is specifically built for the Suburban, we have also built it for many pickup trucks. Pickups may require custom mounting brackets. We suggest using a qualified vehicle upfitter to do the installation, if you are not comfortable doing it yourself.