WEATHER PROOF CUSTOM SIGNS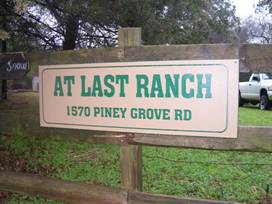 Plastix Plus can design and fabricate signs for any application. Our signs are made from ½" thick HDPE plastic that is UV stable and won't fade or warp. Our unique "color core" material gives you a choice of colors to match your specific needs.
With our CNC capabilities, your sign is computer cut to expose the core color while maintaining the outer skin color. The result is a sign that is permanent!! The letters won't fall off or fade like other signs. When possible, we can use your company logo and we also have a large choice of fonts available. These signs are great for outdoor or indoor application where weather, moisture or humidity is an issue that would destroy or degrade a wood or metal sign.
APPLICATIONS:
Building Signs
Street Signs
Warehouse
Municipalities
Stables
Apartment Buildings
Refineries
Parks and Wildlife
STOCK COLORS:
Black/white/black
Red/white/red
Blue/white/blue
Brown/white/brown
Tan/green/tan
Other colors available by special order
Pricing varies so please call us with your specific needs.