Plastix Plus has developed an all new Poly Vault, designed to carry the most popular CVE static scales. The vault comes with an adapter piece that installs in 5 seconds, which allows the user to switch between scale types.
This vault will hold 4 ea. of the following scales:
Intercomp LP600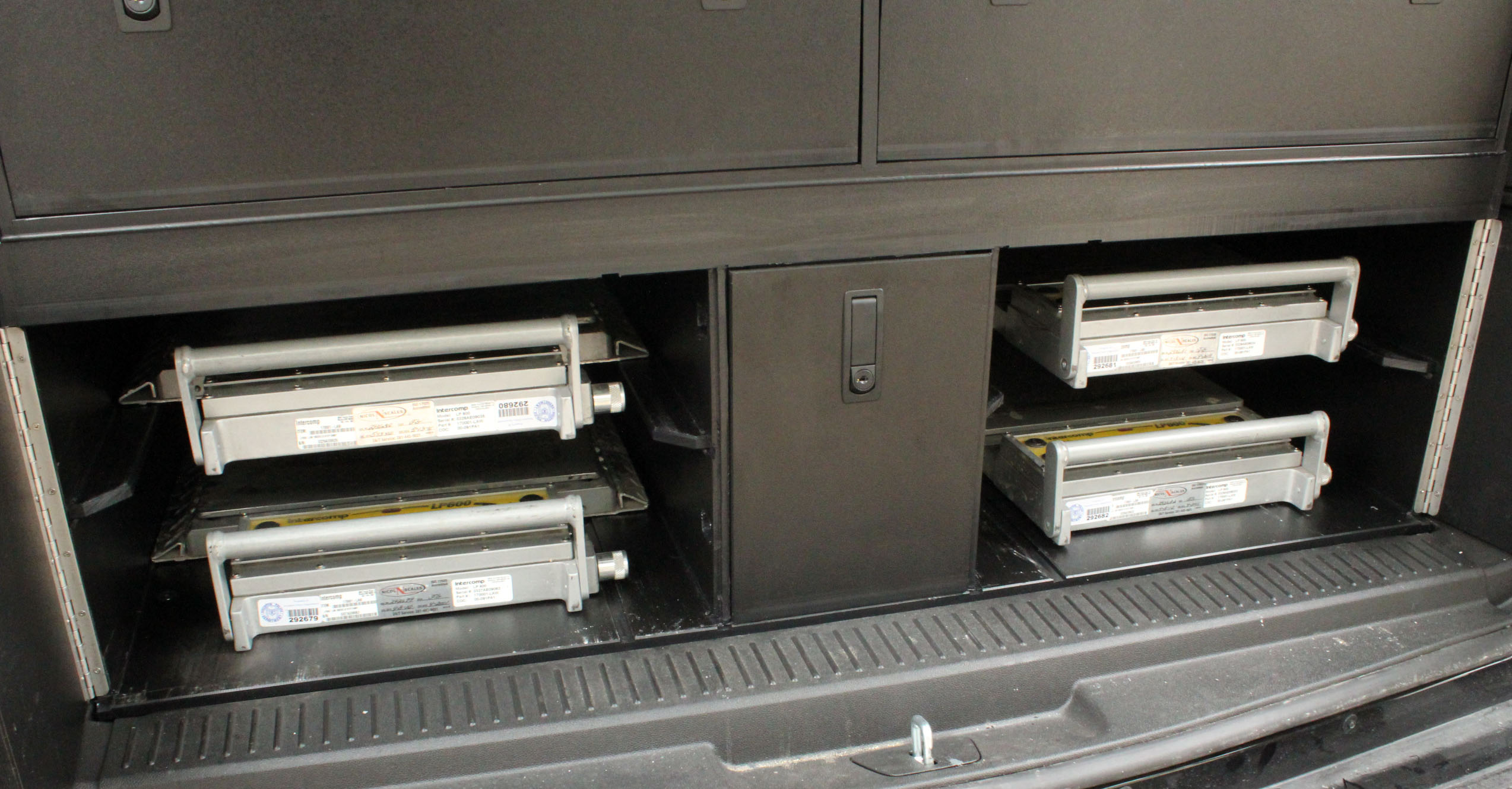 Haenni WL-101
Intercomp PT300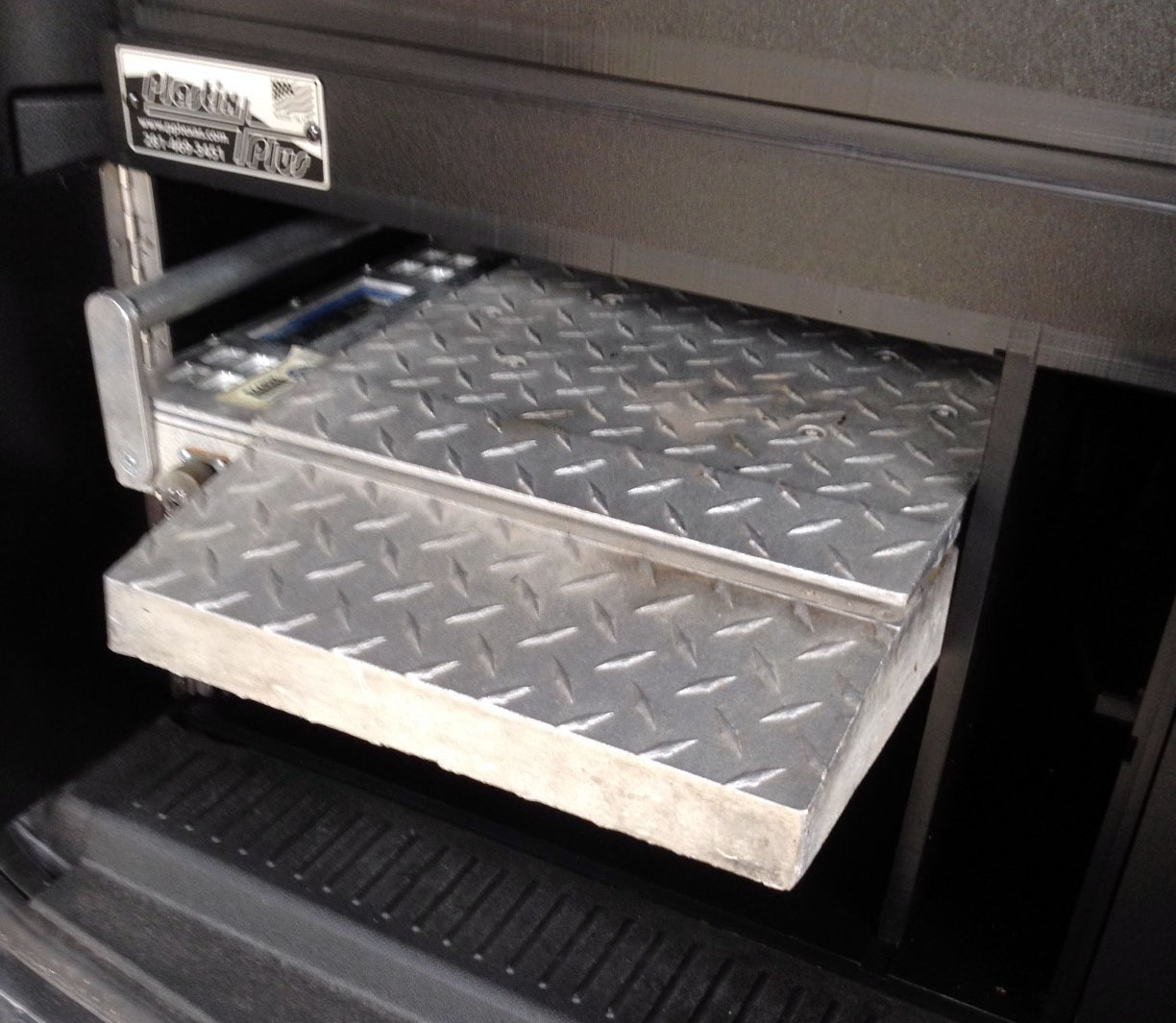 All units come with a locking center drawer long enough for a patrol rifle or any other items you might want to store. The center drawer may be upgraded to a high security lock but does come standard with a keyed lock. The vaults standard configuration is in the top right picture, which has 2 areas for scales, center equipment drawer, and large open top storage area. The vaults are designed to accept any of our "Poly Vault" Options drawers. We currently have units available for 2000 to 2014 Chevy Tahoe. We will have units available for the 2015 Tahoe soon.
Measurements are 48.5" wide x 40" long x 15" high
"No Holes" Installation
Aprox Weight 190lbs
Standard configuration $2100
w/ High security lock on center drawer $2250
CONTACT PLASTIX PLUS FOR MORE INFORMATION