*CALL to ORDER and check availability*
Like some of our other products you wouldn't expect to see from a company that builds weapon's vaults and rescue tool brackets, the Plastix Plus cutting boards were originally designed for our personal use. After some of our customers saw them sitting in the shop and asked if they were for sale, we decided to say "YES!"
We offer 2 different sizes. Both are 1/2" thick HDPE plastic. The boards are NSF 100% food grade, (although black boards may not be acceptable for some restaurants or cookoffs, due to regulations). Both boards have a cutout handle, rounded edges, and a juice trough all the way around the board! They also have an extra capacity juice reservoir in the corner.
KITCHEN BOARD - $30
The "Kitchen" board is 11.5" by 15.5". It has a cutting area of 9.5" x 11.25". This size will easily fit into the dishwasher. This size is great for cutting up small chickens, fruits and vegetables, herbs, and many other everyday items.
COMMERCIAL BOARD - $55
The "Commercial" board is 15" by 23.5". It has a cutting area of 13" by 16.5". This board is large and may not fit in your home dishwasher. The commercial board is great for racks of ribs, briskets, watermelons, and other large items.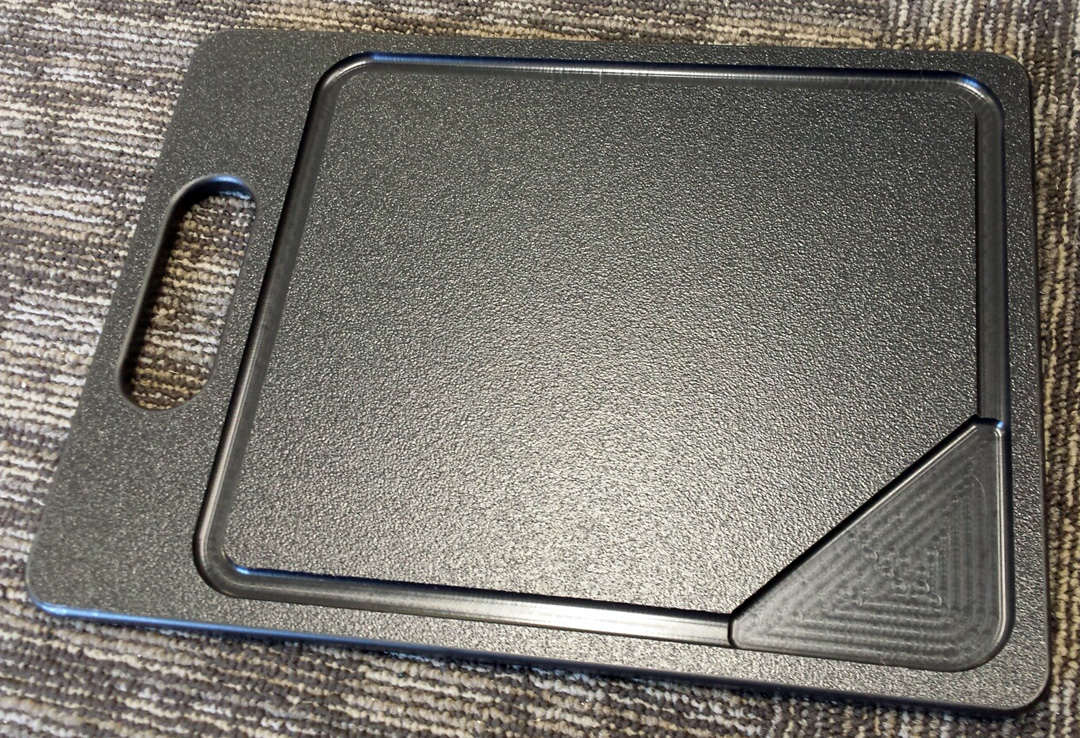 We offer engraving on the corner of your board, next to the handle. This will help advertise your cookoff team, prevent mixing up your boards, or simply personalize it. Engraving starts at $10. Character limits apply (single line, text only).